The economic and legal aspects of the organisation of football in Europe
Conference organised by the Centre for Law and Economics of Sport (FR) and the University of Luxembourg (LU), in partnership with University of Limoges (FR), University of Rijeka (HR), University College of Northern Denmark (DK), Sport&EU Association and the International Association of Sport Economists.
In recent years, the European Sport Model has become a prominent theme in EU political, legal and policy discussions.  As European football continues to be at the centre of these debates, this conference will examine the organisation of football in Europe from legal and economic perspectives. The aim of this conference will be to provide analysis and commentary to ongoing developments, including the European Super League case currently pending at the Court of Justice of the European Union.
Tuesday, 21 February 2023
13:00 – 17:45 CET
Neimënster Abbey 
28 Rue Münster 2160 Luxembourg, Luxembourg
This is an in-person event. Spaces are limited!
If you want to follow the livestream, please contact Céline Grafeuil: grafeuil@cdes.fr.
The live stream link will be sent to you 2 days before the event.
The event will feature leading international academics, lawyers, economists and policy-makers.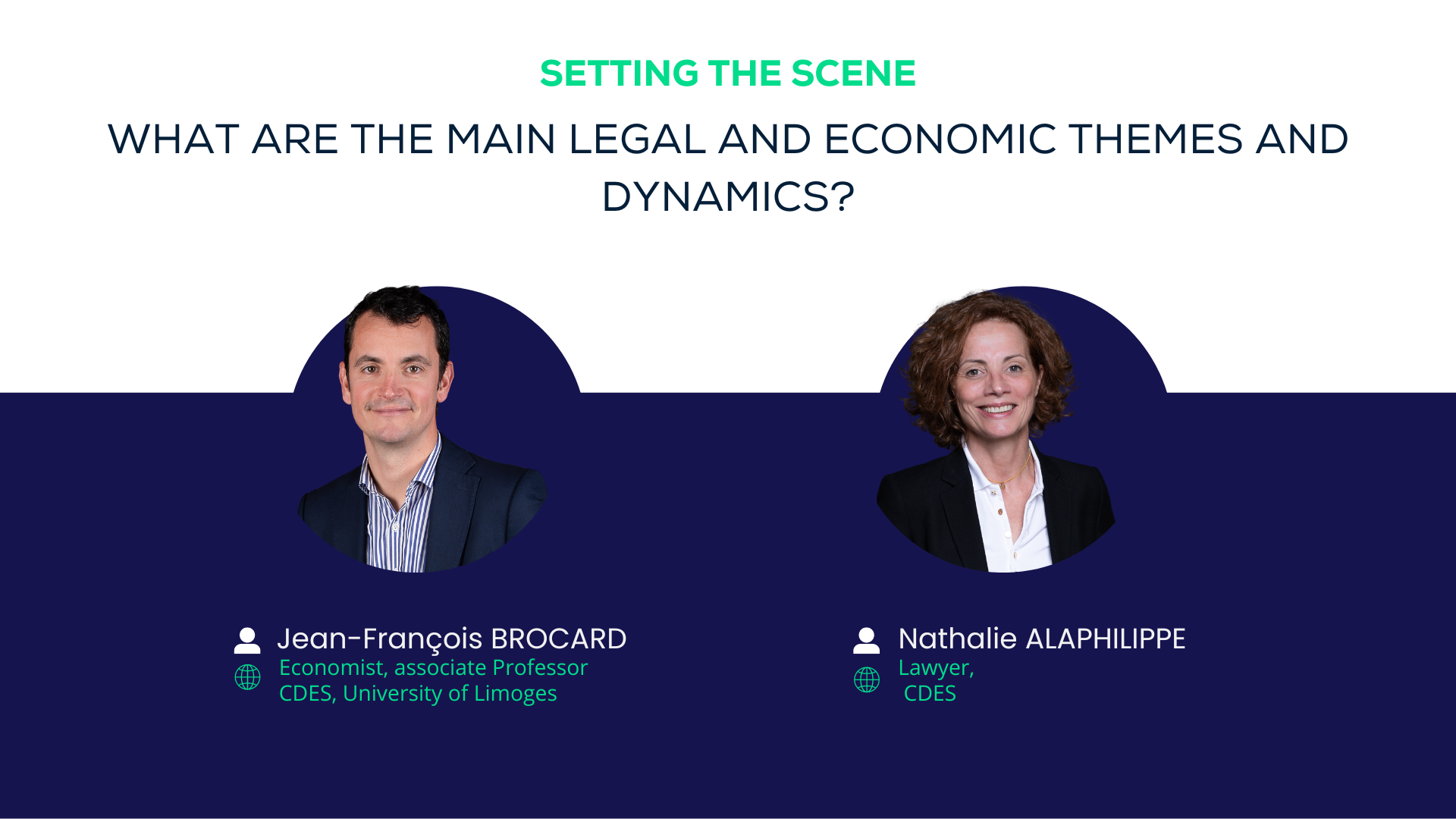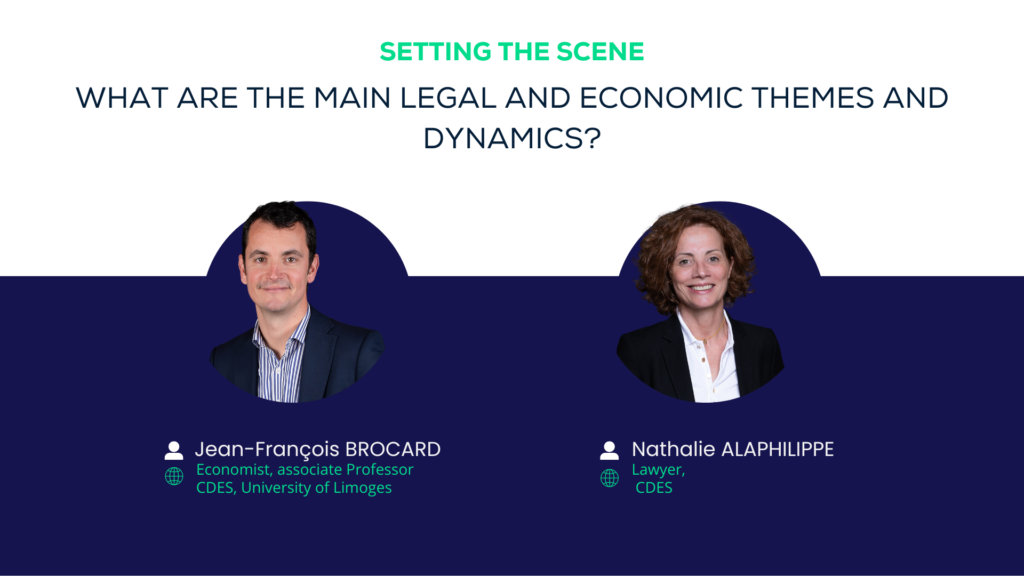 WORK EXPERIENCE
Associate Professor, Economics, University of Limoges
ACADEMIC QUALIFICATIONS
PhD in Economics

Master in Business Administration
OTHER ACTIVITIES
Secretary General of the International Association of Sports Economists (IASE) since 2010

Coordinator of the Dynamique Economique du Sport (DESport) seminar since 2011

Visiting scholar, University of Georgia (USA)

Author of academic and professional publications in the field of economics of sport

Author of a PhD dissertation "The intermediation of the labor market of professional athletes by sports agents"

Co-director of the following study: "Research on Third Party Ownership of players' economics rights", Study for FIFA, 2014 (consortium with CIES)
WORK EXPERIENCE
Avocat (based in London), CDES Conseil

Lawyer (based in London), Centre for the Law and Economics of Sport (CDES)

Mentoring at the Faculty of Law and Economics of Limoges
ACADEMIC QUALIFICATIONS
Master's degree in the law, economics and management of sport (University of Limoges)

Master's degree in private law (University of Limoges)
OTHER ACTIVITIES
General secretary of the anti-doping disciplinary Committee of the Fédération Internationale de l'Automobile (FIA)

Co-writer of the French Code of Sport (Dalloz)

Regular contributor to the legal and economic journal of sport Jurisport (co-edited by CDES and Dalloz)

Involved in the Study on Sports agents in the European Union (November 2009) and in the study on the Economic and legal aspects of transfers of players (January 2013), commissioned by the European Commission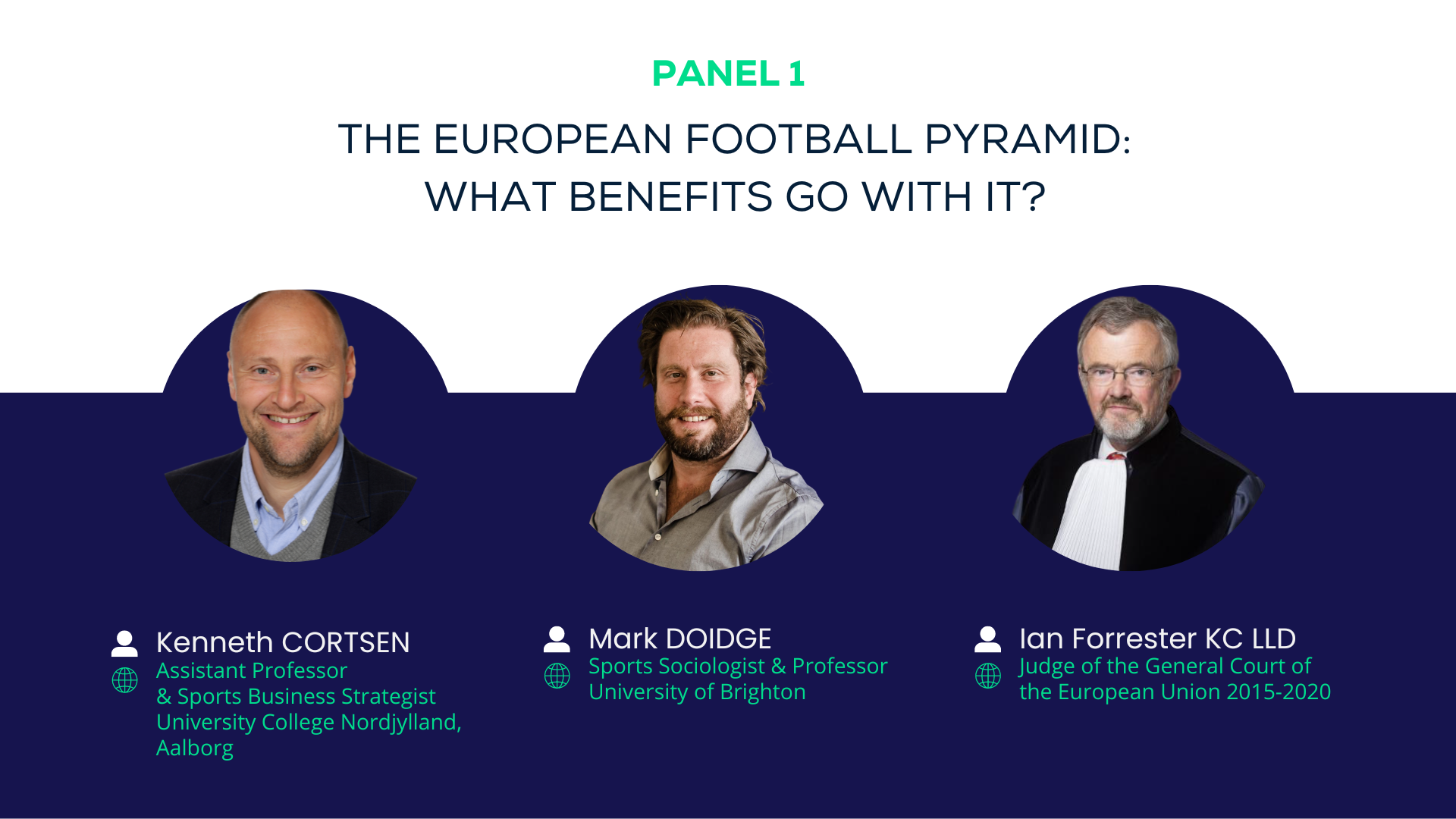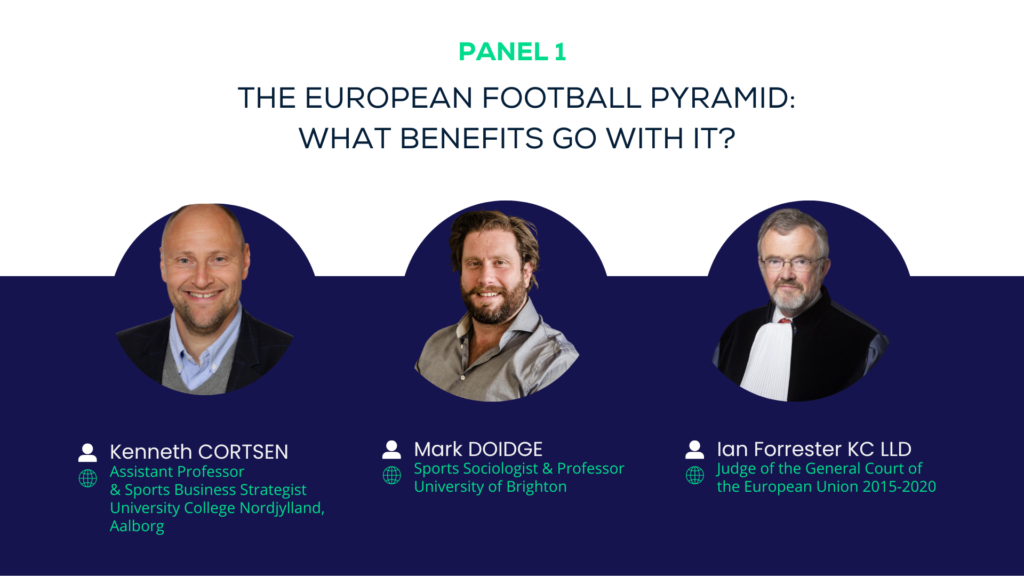 Kenneth Cortsen, Ms. Sc. in Business Economics, MBA & PhD, co-founded the sports management program at University College of Northern Denmark (UCN). UCN educates professional athletes in collaboration with the World Players' Union (FIFPro). 
Cortsen is also Visiting Professor at University of San Francisco's recognized Sport Management Master's Program and Johan Cruyff Institute in Amsterdam and Barcelona. 
In addition, his research and teaching activities have taken him worldwide to engage in collaboration with other entities such as Vlerick Business School, University of Northern Colorado, SAWI Switzerland, San Diego State University, DIS Copenhagen, and Harvard Business School.  
With a UEFA A-License, Cortsen has played various roles in football. He has had various roles in the Danish top club, Aalborg BK, since January, 2014. For instance, he moved the club's women's team from the bottom of the third tier to the best women's league over the course of 2.5 years from January, 2018 to the summer of 2020 before he stepped down as a Head Coach. He is currently Executive Board Member & Football Business Expert for the consulting firm Four Nations Football Consulting in Barcelona while also being advisory board member linked to the IT-company KMD's focus on data in football. 
Cortsen is also the author of the book: SPORTSMANAGEMENT: management and commercialization in the sports industry, which was published in August, 2021 and has published various articles and book chapters related to sports management and the business of sports and football. 
Dr Mark Doidge is Principal Lecturer in the School of Sport and Health Sciences at the University of Brighton. His research focuses on social activism among football fans across Europe, particularly anti-racism, supporting refugees, environmentalism, and anti-violence. 
He is part of the AHRC-IRC funded Tackling Online Hate in Football project (https://tohif.com/) and AHRC funded Football and Hate Crime network.
He is the author of a number of books, including Ultras: The Passion and Performance of Contemporary Football Fandom (2020), Collective Action and Football Fandom (2018), and Football Italia (2015). 
Mark is a fan of Whitehawk FC, a committee member of Football Supporters Europe and a member of the advisory board for the FSA's Fans For Diversity.
Ian Forrester has been a practitioner, author, academic teacher and judge. He has lectured on EC/EU legal and policy topics in many countries and published extensively on these themes, particularly competition, customs, dumping, pharmaceuticals, sport, the precautionary principle, and human rights.
He has written over 100 articles and chapters which have been published in English, French, Japanese, Serbian and Spanish. Honorary Professor and Honorary Doctor of Laws (2009) at Glasgow University, he was appointed Queen's Counsel (1988), and Bencher, Middle Temple (2012). He has been since 2018 President of the Society of Franco British Lawyers. He was appointed by the UK, after a competitive process in 2020, to be included in ICSID's panel of Conciliators, available to help resolve international investment disputes. He has also served as an Arbitrator in an ICSID matter.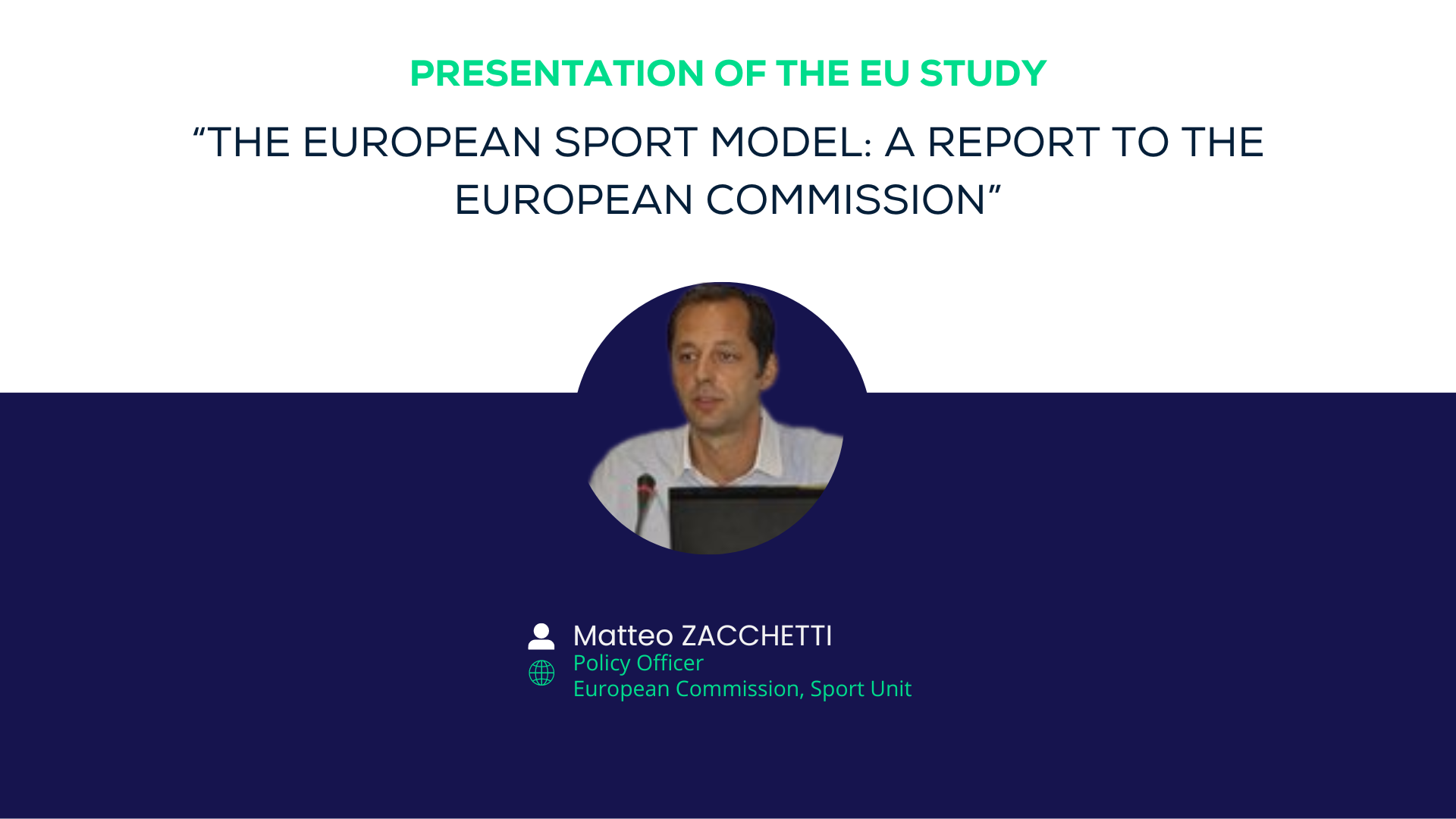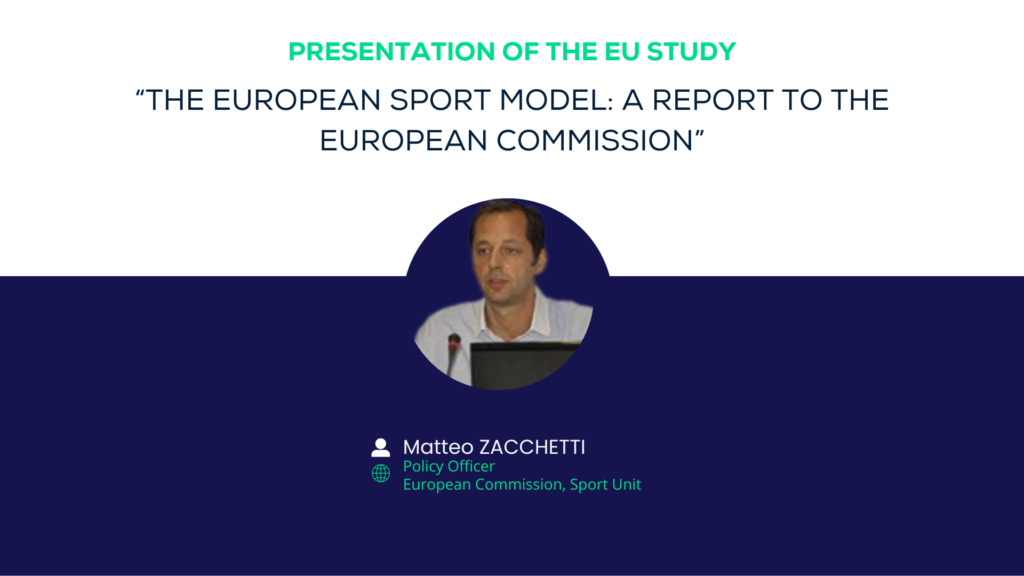 Born in Genoa (Italy), Matteo Zacchetti works at the European Commission since 1995. He spent almost all his professional life in the media or dealing with media related issues both in the private sector and at the European Commission where he has been working for more than 20 years on different policy aspects of the audio-visual media including Radio, TV and film.
A passionate of several sports – football, swimming, tennis, athletics – in 2019 he joined the Sport Unit where he is Policy Officer in charge of Professional Sport. He has been Visiting Professor in the School of International Relations of the University of Southern California, Los Angeles. He holds a degree in Economics of the University of Genoa.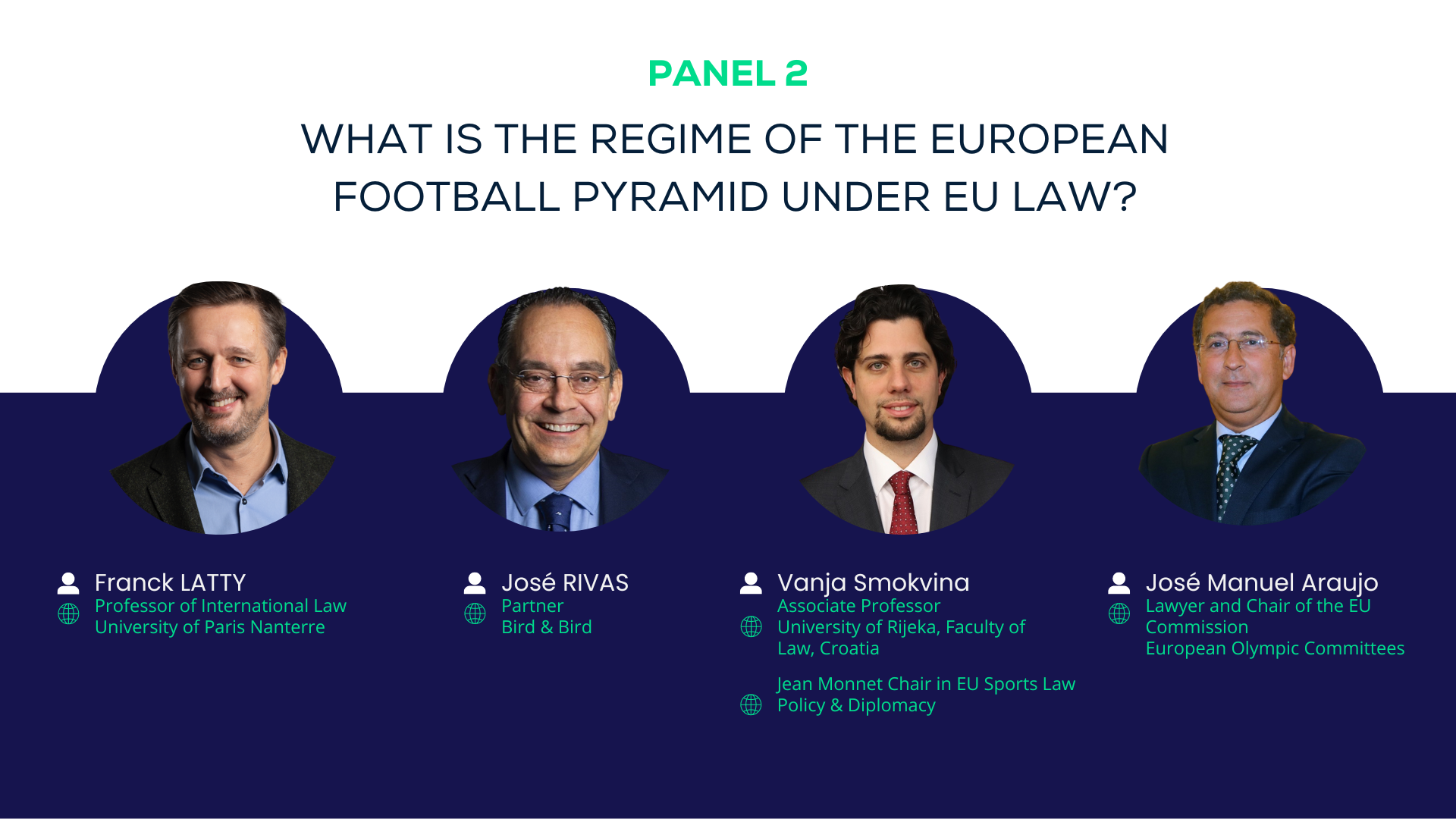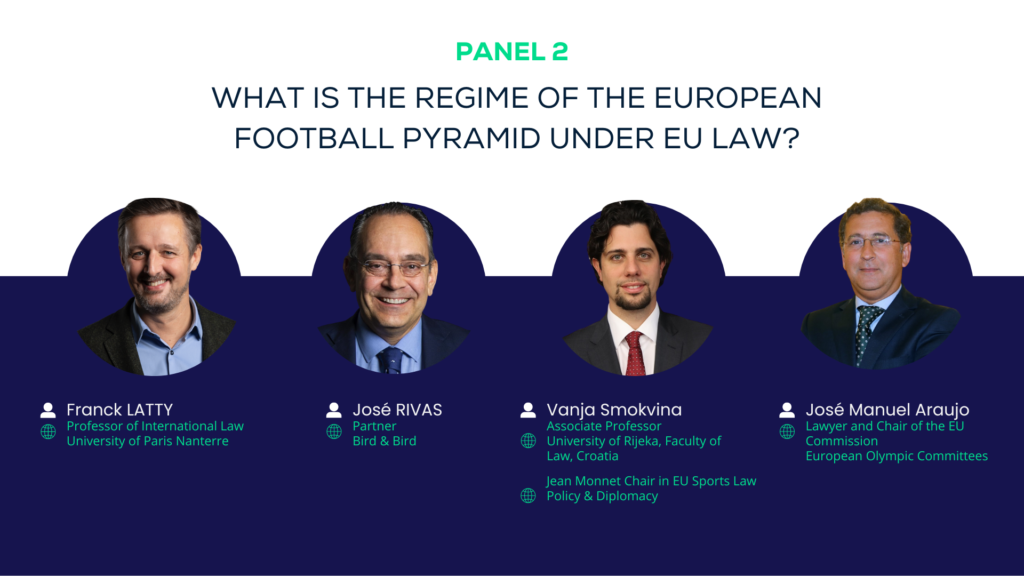 Franck Latty is Professor of Public Law at University Paris Nanterre, member and former director of the Centre de droit international de Nanterre (CEDIN). He is the author of numerous publications on lex sportiva and its relationship with the national, European and international legal systems (among others: La lex sportiva – Recherche sur le droit transnational, Nijhoff, 2007). He chairs the French Branch of the International Law Association (ILA). 
He also acts as an arbitrator for the Court of Arbitration for Sport (CAS) and for the Arbitration Chamber of the French National Olympic and Sports Committee (CNOSF). He is also a conciliator at the CNOSF and the International Center for the Settlement of Investment Disputes. He is the president of the Ethics Committee of the French Tennis Federation.
• Co-Head of Bird&Bird's Brussels Competition & EU Group,
• Over 30 years' experience in representing leading US, Japanese and European clients across a broad range of industries including aviation, ICT, Sports, Media, Retail and Food & Beverages Extensive litigation experience before the European Courts in Luxembourg with more than 100 cases, including three in the Grand Chamber of the Court of Justice,
• Head of a leading US firm's Brussels office and co-head of the firm's European competition group before joining Bird & Bird Editor of World Competition, Law and Economics Journal (Walters Kluwer) and has written extensively on competition law,
• Visiting professor at the College of Europe (Natolin) from 2001 to 2021 and frequent speaker at conferences and seminars,
• Member of the Working Groups on Competition and State Aids Law of the European Confederation of Business Associations (Business Europe) Member of the Executive Committee of the Global Competition Law Centre (GCLC).
Vanja Smokvina is an Associate Professor, holder of the Jean Monnet Chair in EU Sports Law, Policy & Diplomacy, member of the Chair of Labour and Social Security Law and Head of the Sports Law, Sports Policies and Sports Diplomacy Centre at the University of Rijeka, Faculty of Law (Croatia). 
Professor Smokvina is also an academic member at the Centre for Sports Law Research at the Edge Hill University (UK), arbitrator of the Court of Arbitration for Sport in Lausanne (Switzerland), member of the Scientific Committee of the UEFA Football Law Programme and member of the Sport&EU Association. 
He has published numerous books, scientific articles and book chapters, was and still is member of more than 10 international scientific projects (Erasmus + sport, European Social Fund etc.) and has presented his papers at numerous international conferences. Vanja was also a member of the working group of the Croatian Ministry of Sports for drafting the new Sports Act and a member of several working group for drafting strategic documents on sports at the national and regional level.
Sports functions
International 
Member of the European Olympic Committees' Executive Committee (since 2021) 
Chair of EOC European Union and International Relations Commission (since 2021)
Chair of EOC EYOF Commission (2017-2021)
National
Secretary General of the Olympic Committee of Portugal (since 2013, reelected 2017 and 2022)
Member of the Council of the Court of Arbitration for Sport (since 2014)
Member of the Board of the Sports Foundation (2013-2017)
Government
Chief of Staff of the Secretary of State for Youth and Sports (2002-2004), coordinating UEFA Euro2004 Tournament and in charge of legislation on Sports Law
Member of the National Sports Council (2011-2013)
President of the Council for the Sports System of the National Sports Council (2011-2013)
Portuguese Football League
Member of the Disciplinary Committee (2006-2010)
Gymnastics Portuguese Federation
President of the Juridical and Disciplinary Council (2000-2003)
President of the General Assembly (2004–2013)
Relevant functions in the Portuguese Parliament
Deputy Secretary General (2012-2020)
Director for International Relations (2004-2012)
Director of Information and Culture (since 2020)
Vice-President and Member of the Executive Committee of the Association of Secretaries General of the Interparliamentary Union (2015-2021)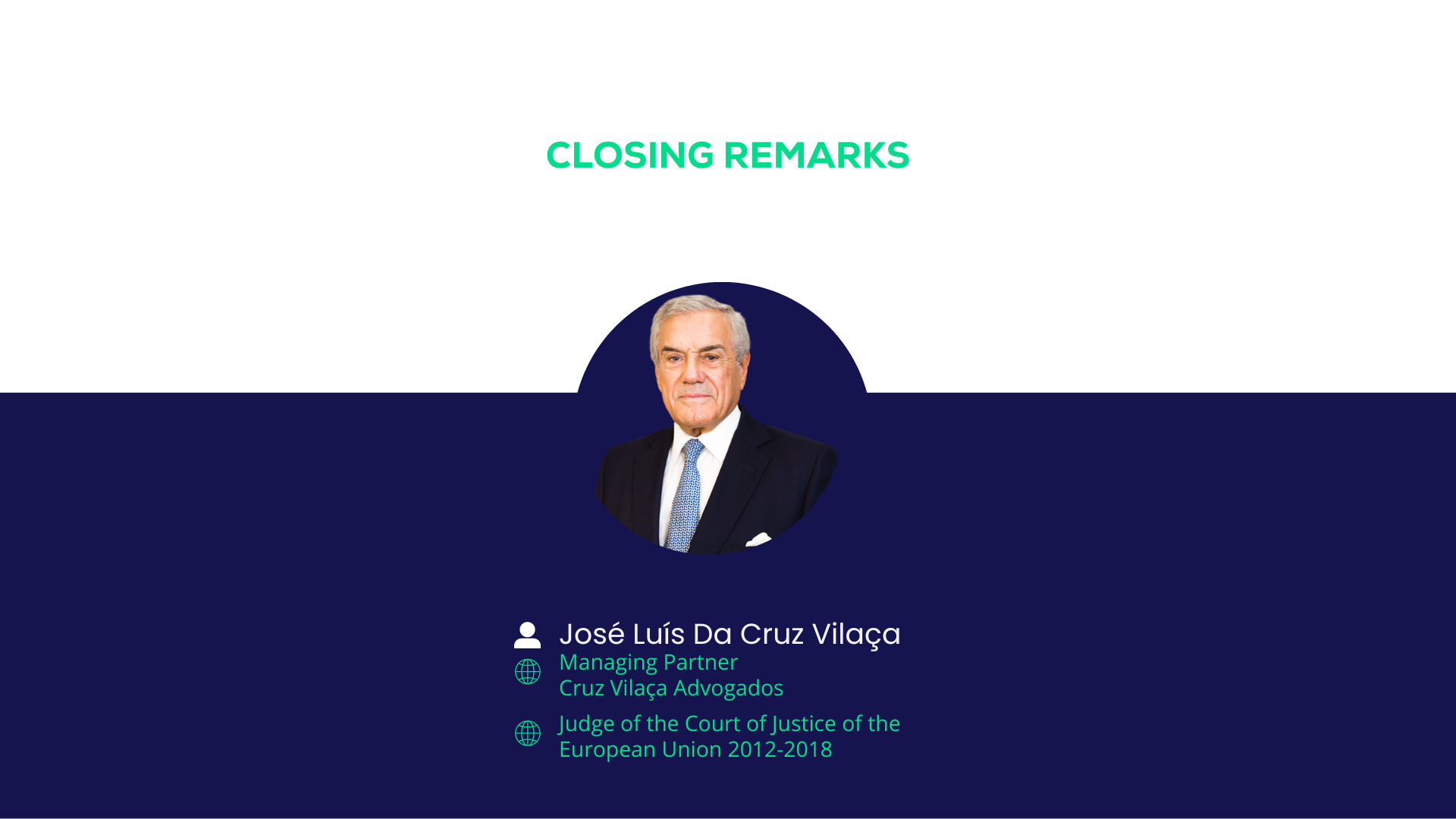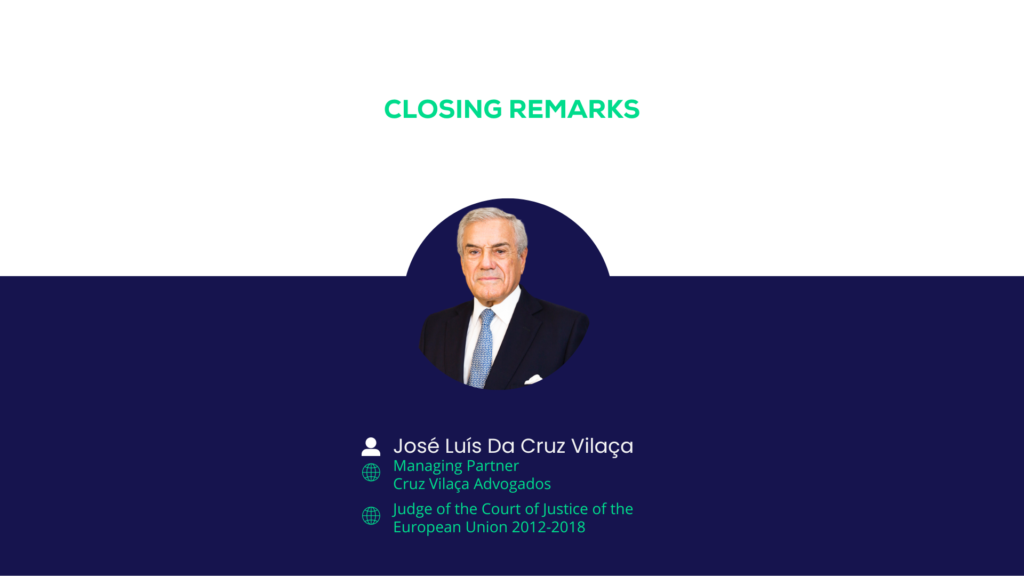 Cruz Vilaça holds a PhD from the University of Paris I. He has studied and lectured at different universities in Portugal and other EU Member States, the USA, and South America. In the early 1980s, he led the negotiations for Portugal's accession to the European Communities.
In January 1986, he was appointed Advocate General and later (2012-2018), Judge at the Court of Justice of the EU, elected President of Chamber in 2015. From 1989 to 1995, he presided over the newly created Court of First Instance of the EC (now the General Court). In 1996, Cruz Vilaça joined a large Lisbon law firm, PLMJ, as partner, and in 2019 he founded his own law firm, specialising in EU and competition law. He has intervened in numerous cases before the European Commission, the two EU Courts, the ECtHR, competition authorities, Portuguese courts, and international arbitration tribunals.
Published over 120 books and articles on his areas of expertise. He has chaired conciliation committees at the EIB and the Commission's Disciplinary Board. Cruz Vilaça was responsible for preparing the reform of competition law in Portugal, including the creation of the Competition Authority.
As President of the International Federation of European Law, he led the team that organised the FIDE Congress in Estoril in 2018. He currently chairs APDEN (Portuguese Association of Energy Law). Cruz Vilaça has received high distinctions and decorations from the governments of Portugal, France, Italy, and Luxembourg.
Moderated by Mehreen Khan, Economics Editor at The Times. where she has been reporting on global macroeconomic policy and financial markets since last spring. Before that, she spent five years in Brussels as EU correspondent for the Financial Times, covering the eurozone, climate policy, and the European Court of Justice. She started her journalism career as a sports writer in the UK. 
Please contact Céline Grafeuil: grafeuil@cdes.fr
CDES studies on the subject: